Now that all the demo was done, I needed to start planning out the kitchen layout. I had to design quickly because we needed a kitchen! Looking back, I don't know how we lived in this construction zone. Thankfully at the time, it was summer so that we could use the BBQ for many meals.
I knew I wanted do an Ikea kitchen. It was either going to be white cabinets or black. I ultimately went for black because I liked the Ikea Laxarby fronts.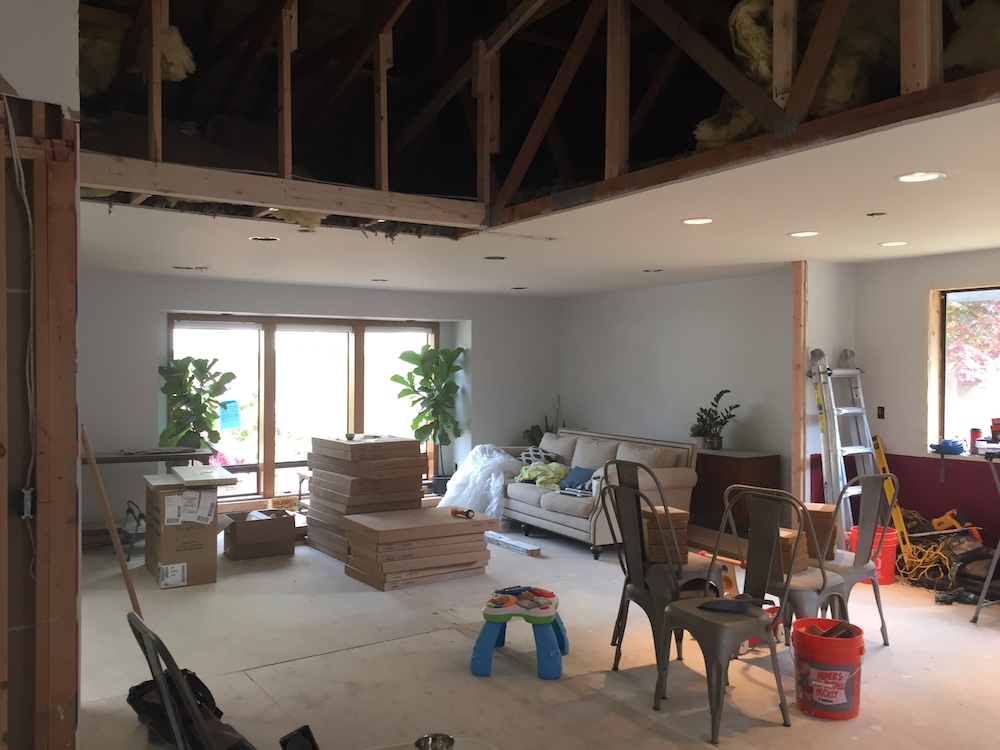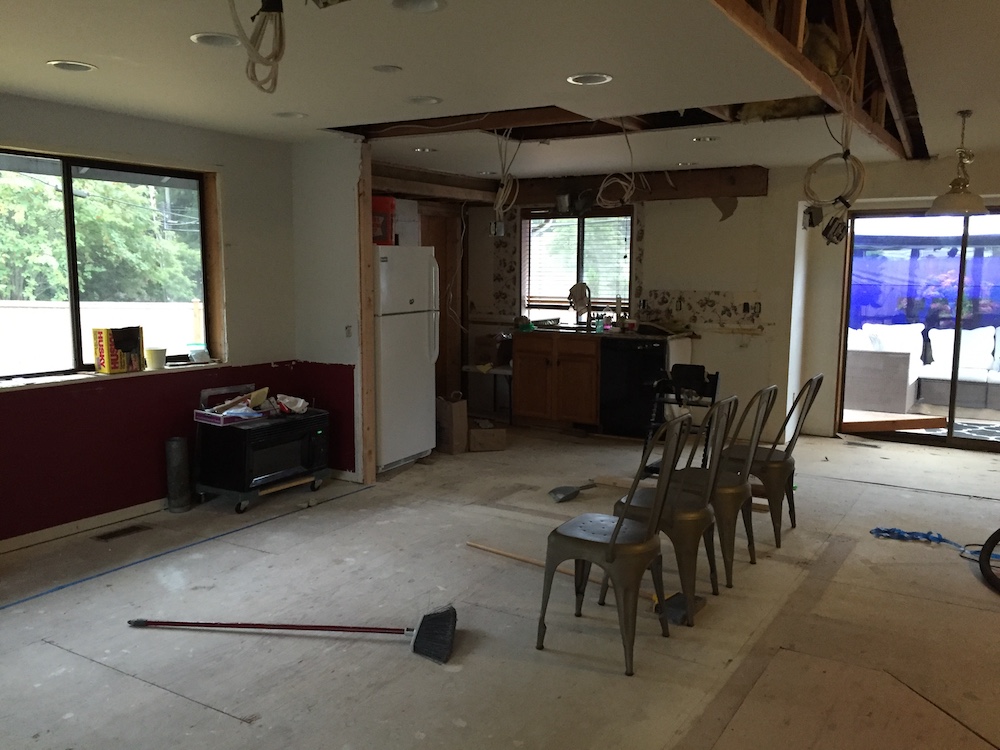 It's all open! Let the designing begin!
After opening up the room, we designed an Ikea Kitchen. There were a couple hiccups. One being that beam above the stove. It was covered by a soffit. So instead of tryin to hide the beam I decided to incorporate it in the design.
I decided to take out that hall closet to open up the laundry room and make the entry closet larger.
Ikea Kitchen Cabinets arrived! So So many boxes!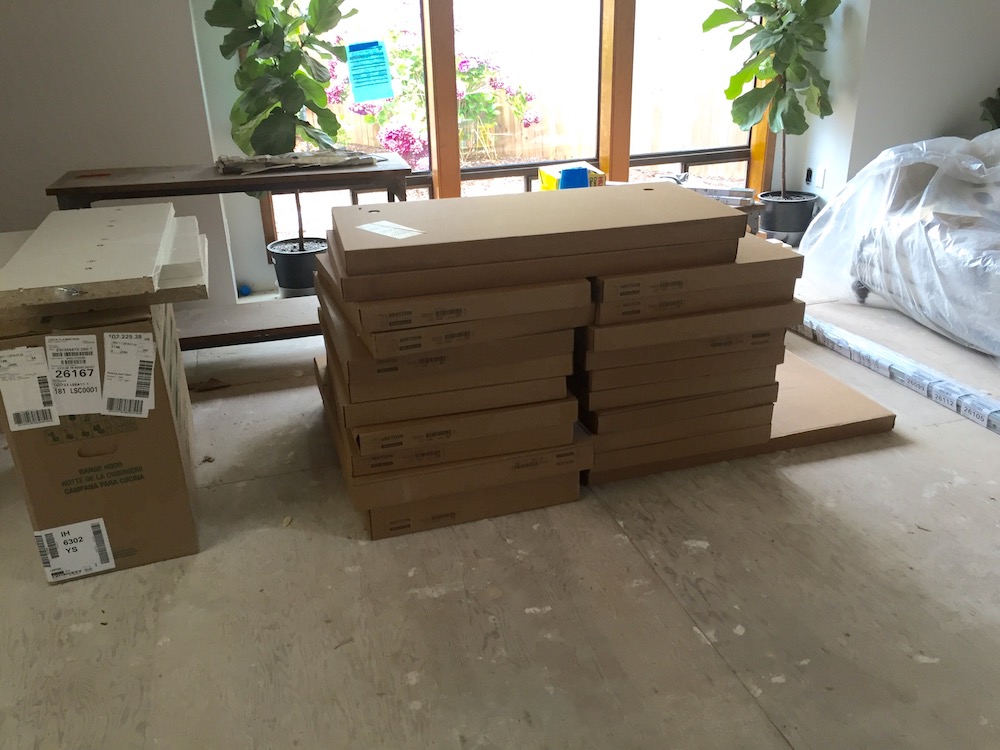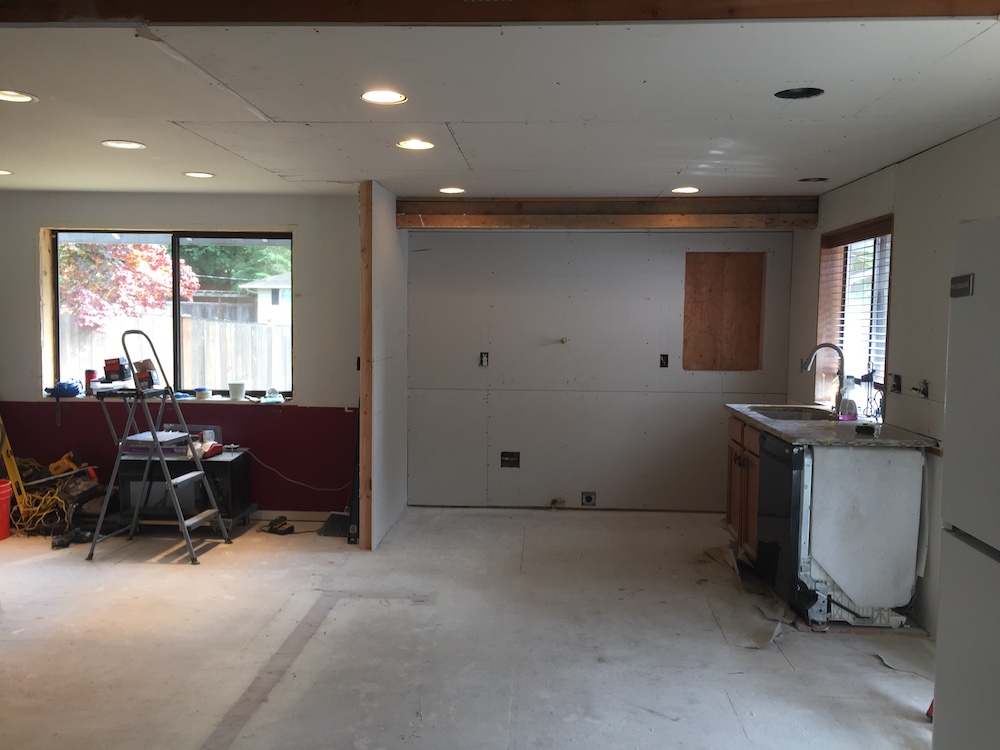 New windows for the house!
I had the openings opened way up to let light in from the skylight in the entry way.
Ikea Laxarby Black/Brown Cabinet. I love them! They are solid wood fronts.
I choose MSI Quartz, Carrara Grigio, for the countertops. I wanted light countertops but did not want marble.
Our Island is 2" short on length and width from a whole slab. I wanted to center the island between the original kitchen and dining room to incorporate the "buffet area" where the previous dining room was.
The island is 10 feet x 5 ft. Its massive. Some times I think did I go too big?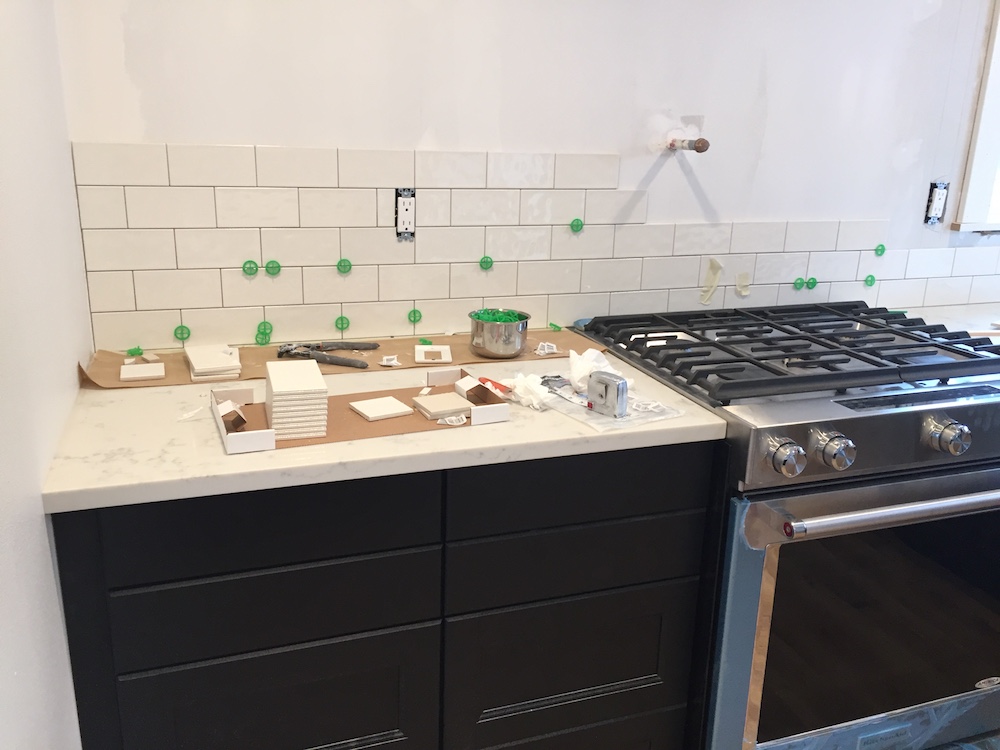 I choose white crackle subway tile. It has a ripple finish. I love it!
We did part of the work in the remodel ourselves. My husband and I did most of all of the demo. He put all the Ikea cabinets together.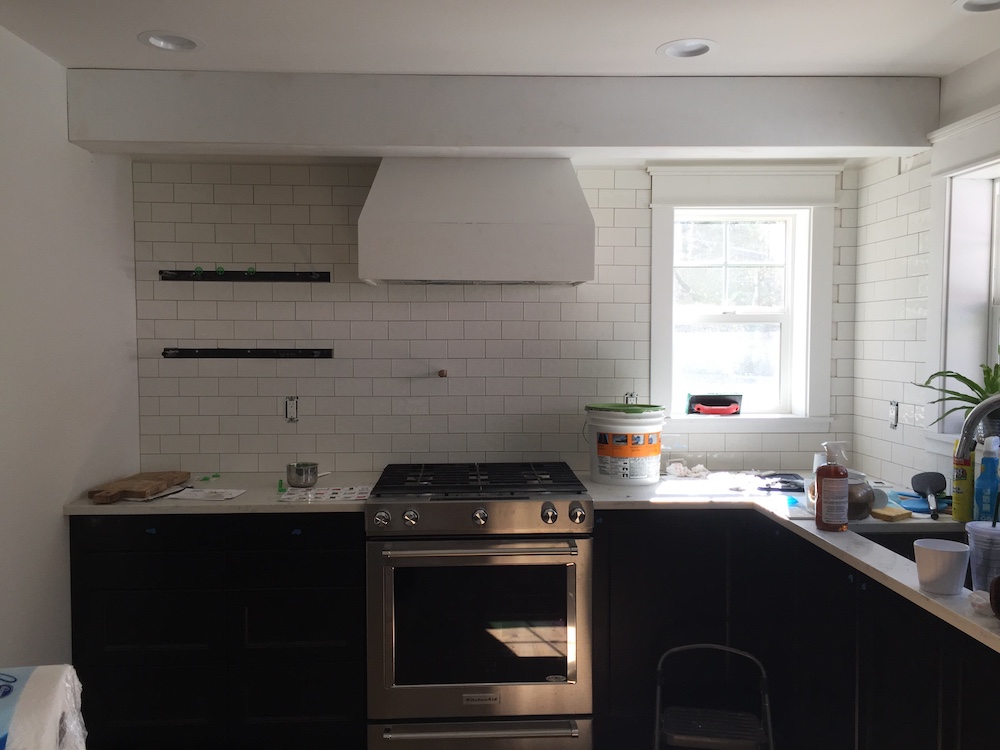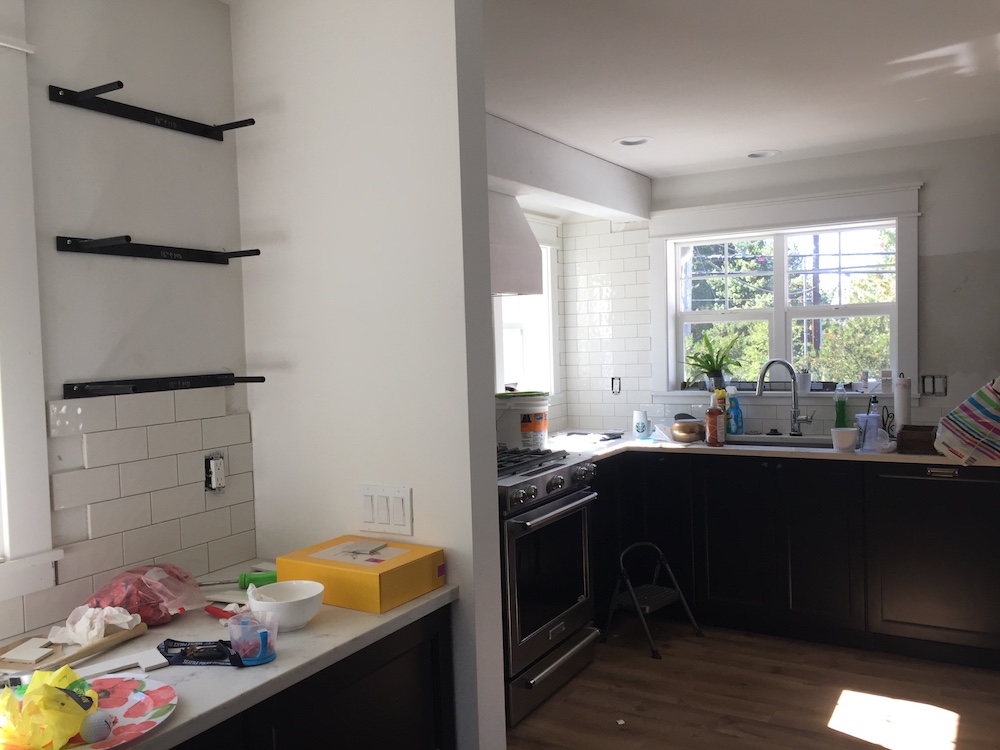 I tiled the kitchen and the rest of the house, more updates to come.